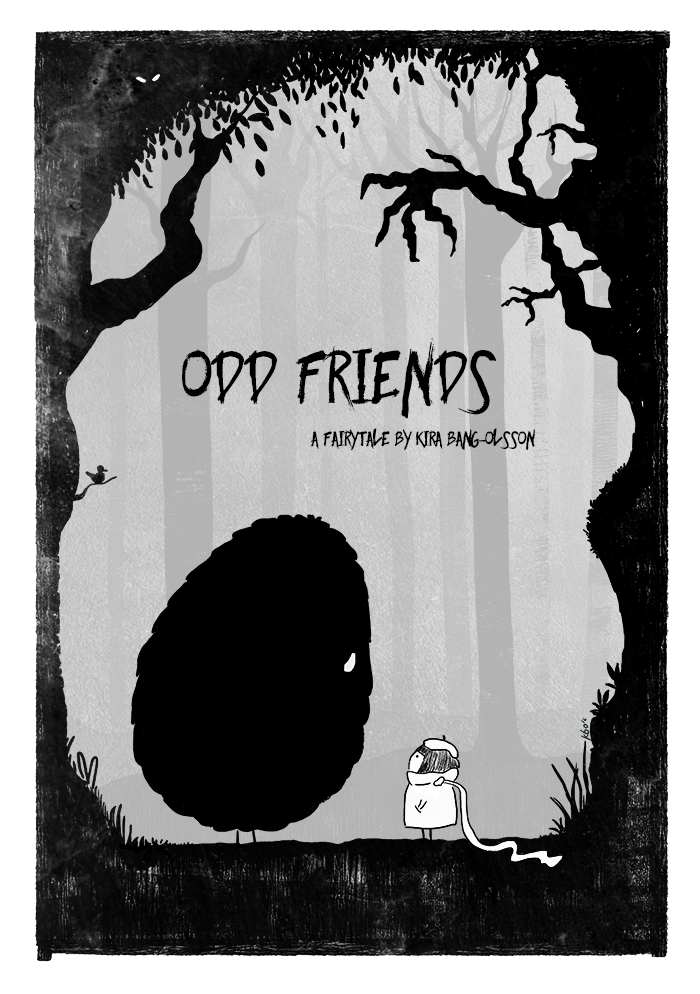 Odd friends
Written and illustrated by Kira Bang-Olsson
Edited by June Egelund-Jenkins
This is a tale for and about those who feel out of place, those who are odd, and those who find each other in unexpected places. This story is still being written and will be illustrated with different kinds of illustrations – they are both meant to illustrate the story and at the same time be an artistic and personal exploration. You might have seen some of the illustrations before – or maybe not, but most of them are new.
This fairytale has no ending yet – but it will.
Stay tuned – and come back to experience 'Odd friends'. Part one will be online January 21. 2017.