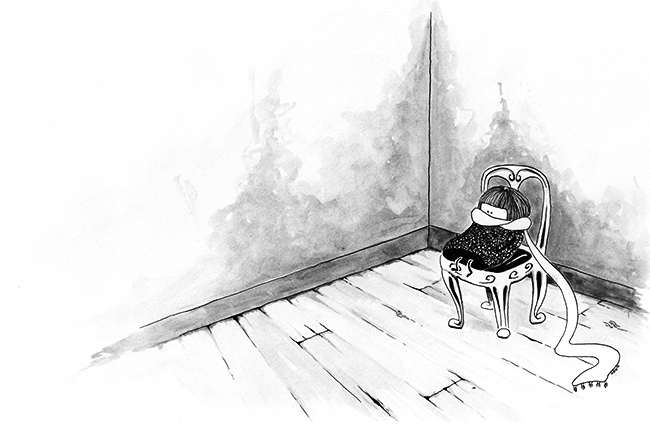 In a dark and cold house in the middle of nothingness lived a little girl. She had lived there for what felt like all of her life. In the house were long, resounding hallways, tall, dirty windows, tables that went on for miles, and ceilings with a distinct stale odour of damp. Even though there were other people in the house (her family), she never felt quite at home. It was as though she did not fit her physical surroundings at all, because the house did not want her to.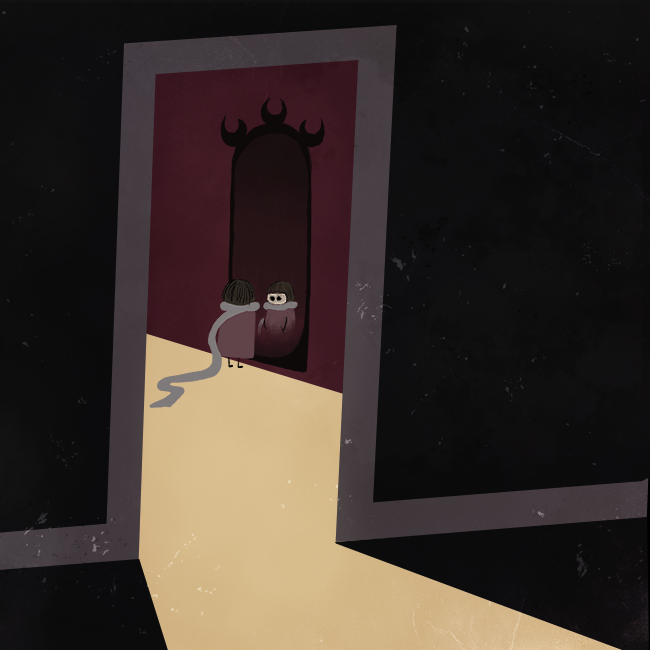 Wherever she went, it seemed as if the house wanted her to leave. Rather than reflecting images the mirrors of the house housed strange, yet familiar, creatures only visible by pale, nearly transparent faces with black eyes glittering in the dark. She never could recognise what greeted her when she stared into them.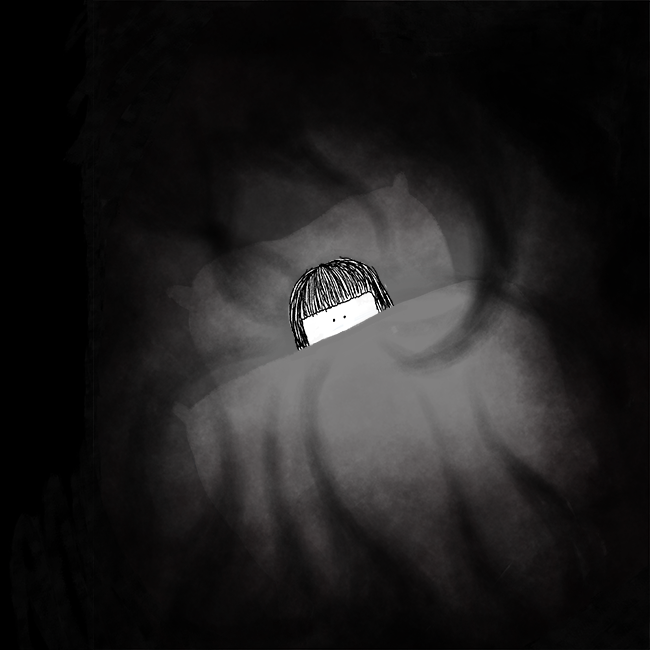 At night, she would lie and stare into the darkness, hide her nose under the old, dusty duvet. This was the only time of day the house would be completely quiet. Even the resounding hallways were silent. Only the peculiar raven would pick at the window, time and time again.
Still, as the darkness eerily crept up on her, it also gave her peace and a strange feeling of safety.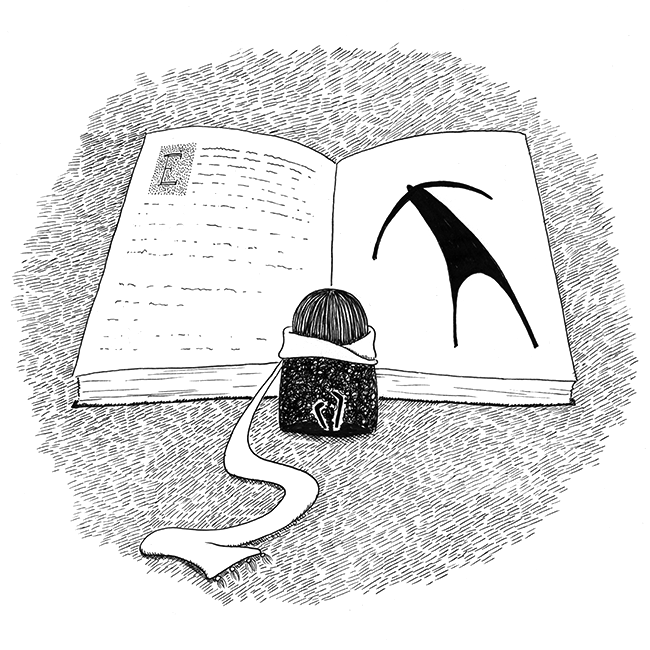 During daytime there was not much to do around the house. The girl liked to read fairy tales in heavy, dusty books, though. Since the hostile house wasn't furnished with comfortable sofas, she would always lie on the cool floorboards, under which she could hear squeaking and crawling. In the books she read about creatures of the forest, giants, and other strange things. It felt comforting to know that the entirety of the world didn't amount to the dank walls of the house.
She didn't go out much, nobody ever did. Actually, she had never left the premises, not knowing what dangers await her on the outside.
One day, out of boredom, she decided to peak out the front door – just a peak, merely leaving the door half open.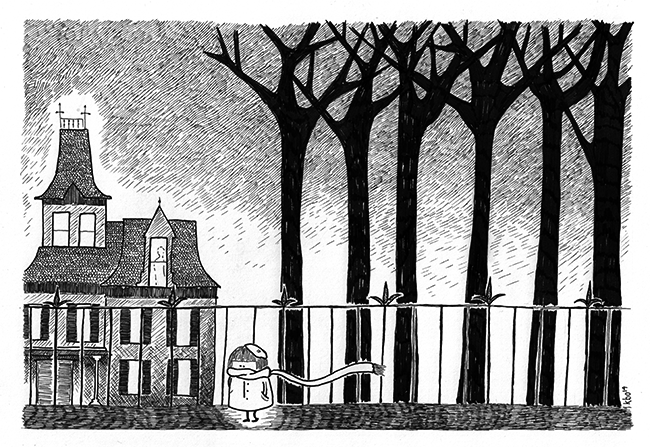 She barely noticed the massive main door slam behind her as she went outside. The raven circulated high above her head. From time to time it would cackle, before suddenly flying deep into the forest. There's not much to stay here for, she thought, – I might as well follow.
So she did.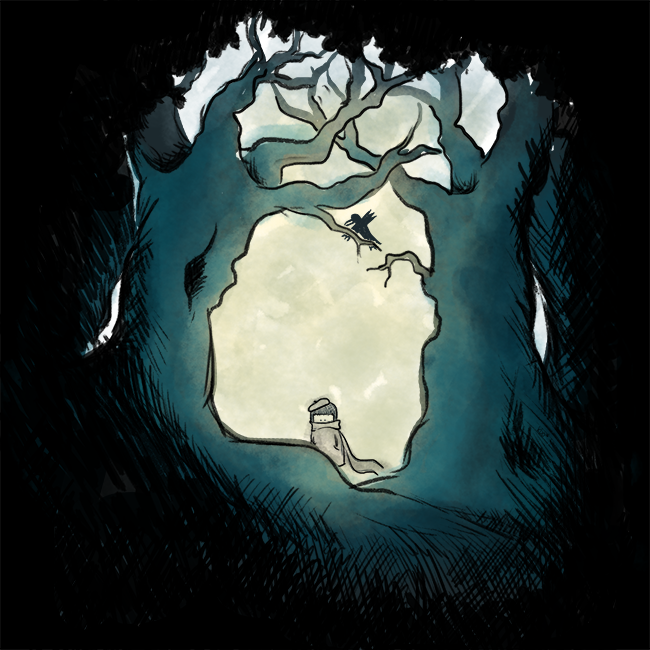 Soon she crossed the threshold into the strange forest.